Wondering How to Make this Beautiful Rug?
Are you tempted to try making one of your very first quilting project? 
As a beginner in quilting, you might find it hard to learn and persist. Wait, a super handy tool is offered to you!
Try This!
Innovative Way to Quilt with Ease and Speed

Revolutionizing the way you quilt with Jelly Roll Sasher Bias Tape of batting and wadding with ease and speed.
A varying size of the strip can be made using the Sasher tools with different measurements:
1/8", 1/4", 1/2", 3/4", 1", 1-1/8", 1-1/4", 1-1/2", 2", 2-1/2"
A Super Convenient Tool to Make Decorative Strips 
 Fold the fabric strips if they are cut on the straight grain or the bias.
And use the formula below to make the delicate fabric strips in no time!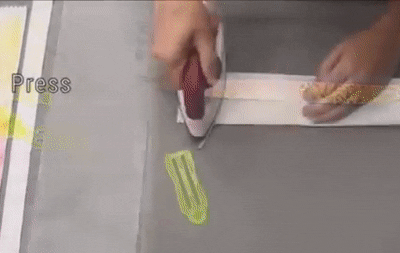 You can also use it without ironing to press your bias strips or straight grain strips!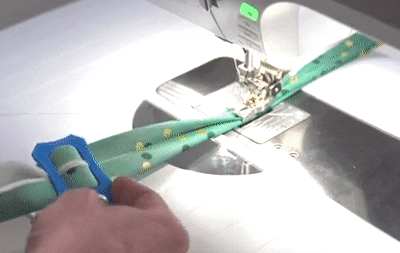 Great for Various DIY Projects
Great quilting tool to design bindings and trims for any project including jelly roll rugs, bags, mats, place mats, runners, and more!.
Accessories Type: Quilting/Sewing
Material: Plastic
Color: Green, Rose Red
Weight: 30.4g (with pins), 20.5g (without pins)
Hole Size: 1/8", 1/4", 1/2", 3/4", 1", 1-1/8", 1-1/4", 1-1/2", 2", 2-1/2"
Package Includes:

1 x Jelly Roll Sasher Bias Tape Tool (10 pcs in all size + 1 set of multi-color sewing pins + 1 pc of storage chain)

Notes: 
1. Due to different monitor and light effect, there might be a slight difference in color between the actual item and item shown in the pictures.