HANDY HAMMER
Hammerhead made of high-quality carbon steel forging, high hardness, strong and durable. The tooth face of hammer enhances friction and is more resistance to slipping. Hammer head slot with magnetic design, easy to work, do not hurt the hand. Painted wooden handle is beautiful, durable, tightly connected with the hammerhead, not easy to fall off.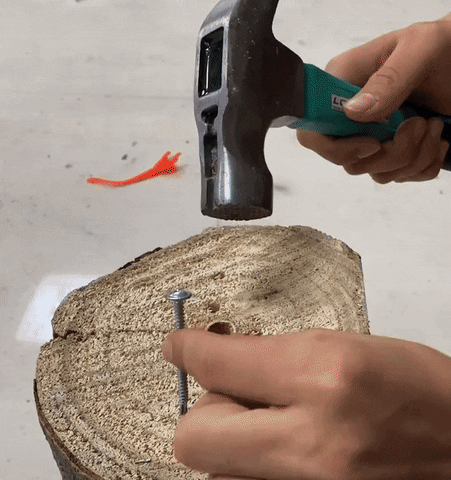 HAMMER THAT MAKE LIFE EASIER
Sharpened curved claw creates maximum nail-pulling leverage ensuring pulling even with the toughest nails, reducing the risk of damage to the hammer claw. Built for framers, roofers, carpenters, contractors, tradesmen and DIYers. Suitable for household, industry, emergency escape, decoration and other occation.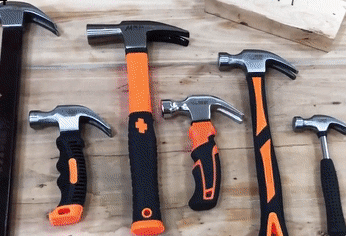 FEATURES:
Drop forged polished steel head for superior durability
Hardwood long handle for maximum comfort even after prolonged use
Magnetic head for nailing easily
Total length: 405MM, handle length: 365MM
Head weight: 0.25kg/0.35kg/0.5kg
SPECIFICATIONS:
Hammer Head Material: High Carbon Steel
Handle Material: Wood
Handle Length: 27mm/25mm
Head Width:130mm/115mm
PACKAGES:
1 * Nail Holding Hammer