Spray with perfect precision!
 Ever had your paint accidentally leak to unintended sides? Are you looking for ways to paint a specific part with better accuracy? This product is for you!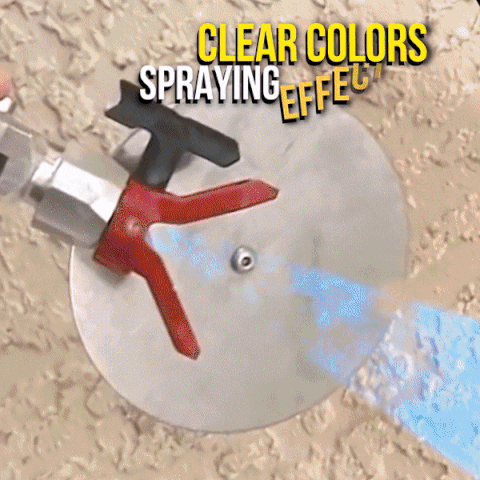 This product allows you to paint in a straight line with great precision! All you need to do is to attach the product onto the paint sprayer, and it'll block a side of the sprayer for you, allowing you to aim better in a line with the paint sprayer! With this, you'll be able to paint wherever you want without worrying about accidentally painting over other parts. If you're feeling crafty with baking, you can also use this in cake-baking for colorings! 
Description:
Convenient: With this product, you won't have to worry about painting out of the intended area!
Easy to use: Simply attach the product onto the paint sprayer and you're good to go!
Fits the model 313 paint sprayers.
Blocks one side of the sprayer to allow better accuracy with the paint sprayer.
Specifications:
Size: 2.6*1.3cm

Weight: 0.6kg
Package includes:
1 x Paint Sprayer Guide Tool
&
1 x Sprayer Nozzle

Notes:

1. Due to different monitor and light effect, there might be a slight difference in color between the actual item and item shown in the pictures.

2. There might be a minor deviation in the length due to manual measurement.