Perfect DIY Weaving Tool for Socks

Weaving Socks Knitting Loom is convenient and easy to use, you can finish a pair of socks without any knitting experience.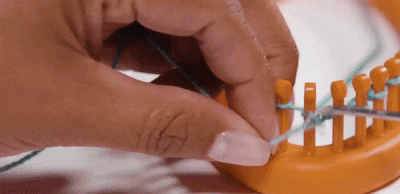 Create your own hand-made activities. You can work with your family to do hand sewing.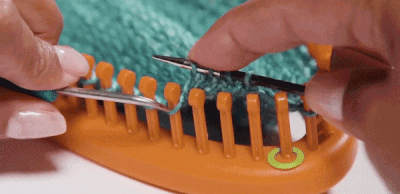 FEATURES:

It can train your hands-on operation ability and bring you a lot of fun.
Specializing in the production of pins, yarns, transparent stickers, yarns, thread removers, buttons and other tools for DIY sewing.
You can use these sewing materials to make cute dolls, or use them to make your own clothes.
The tools and materials used in these sewings are made of high quality materials, environmentally friendly, safe and very durable.
Easy to use, you can quickly create sewing with a simple understanding of the process.

SPECIFICATIONS:

Material: Plastic
Dimensions: Weaving table length: 13.8cm ,diameter: 5.5cm. Weaving table total height: 3.2cm, bottom seat height: 1.3cm.
Stainless Steel Column Height: 1.9cm, stainless steel column wire thickness: 1.2mm, column width: 6.3mm, spacing: 3.5mm
Pick Needle Total Length: 14.3cm; Needle length: 5.1cm; Handle length: 9.2cm

PACKAGE INCLUDED:

1 x Weaving Knitting Loom